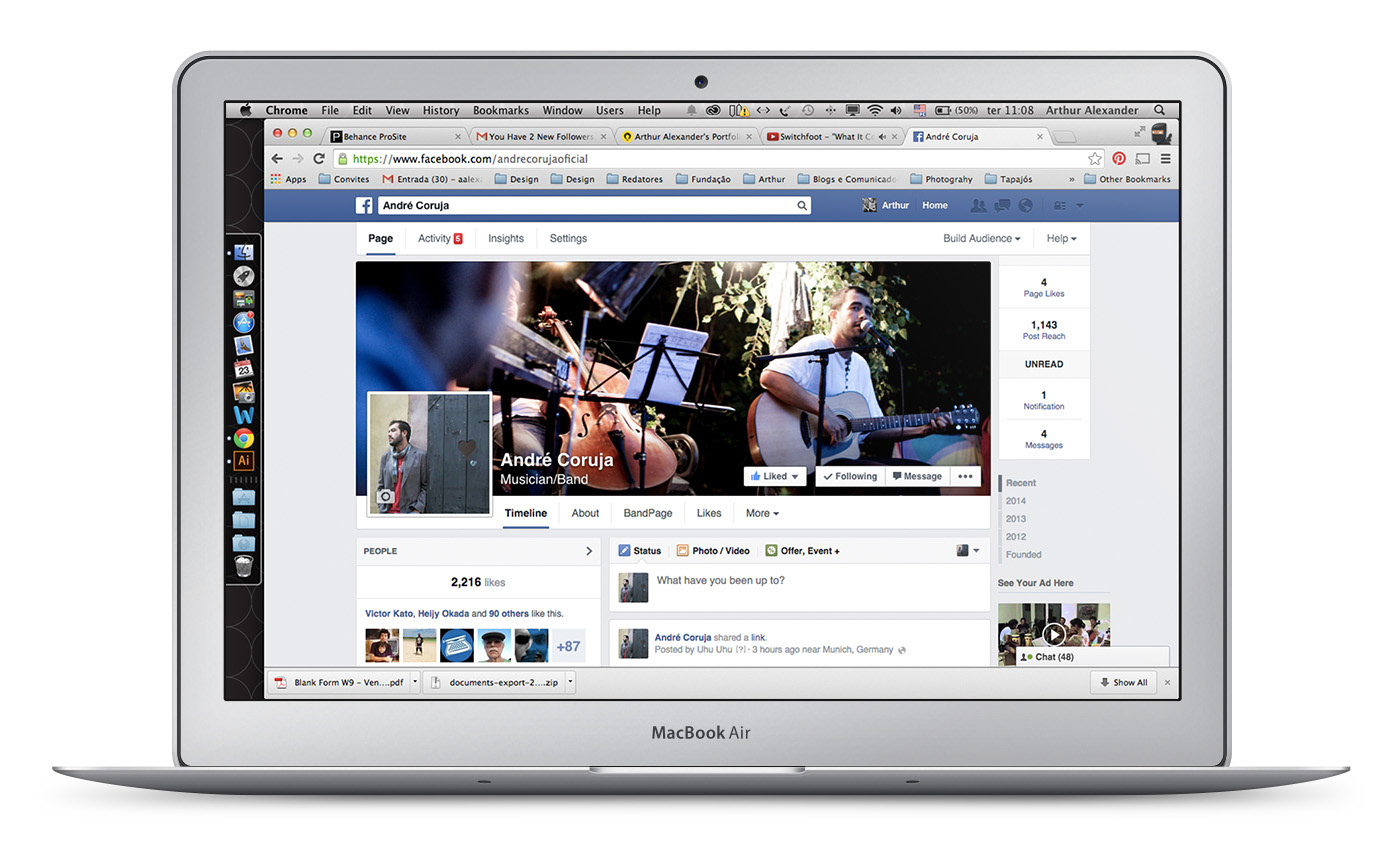 André Coruja is a brazilian folk singer and music composer, working on his first solo album. His first single is entitled "GOL", a poem written to all Brazilians fans of soccer, but also a metaphor which shows the dream of Brazilians workers to succed in life.
To report his music career and debut his first single on internet, we strategically launched his social media pages during the 2014 World Cup, a special time for soccer lovers. Reviewing his archives, we choose specific images to create a profile picture and cover image for the social media.
To launch his first single, different posts with green and yellow colors were designed to achieve Brazilian soccer fans.

Photography:
Lucia Circo and Melanie Höld
Design and art direction:
Arthur Alexander