About The Global Switchboard
"The Global Switchboard is a shared-space, community-oriented, work center for Pittsburgh's globally engaged social-profit organizations and individuals. It is Pittsburgh's home for global engagement, a way to bring new resources to the city, and a space to cultivate new and innovative global ideas. It is powered by Amizade Global Service-Learning and anchored by Global Solutions Pittsburgh."
The Project
I worked as an intern for Amizade Global Service-Learning during the summer of 2014 and one of my main tasks was to design a multimedia plataform to advertise the official launch of The Global Switchboard.
Facebook and Twitter were the main media to communicate The Launch Party to the citizens of Pittsburgh. The party planning committee decided to create an event on Facebook and share all details about the party throughout the month of August, one month before the event. This way we could gain attention of all guests and keep them informed.
Besides social media, other materials were designed as part of a branding strategy for The Global Switchboard. Print posters displayed in famous restaurants around the neighborhood, email marketing and welcome messages helped in getting attention of the public. 
More than 100 people invited attended to the event.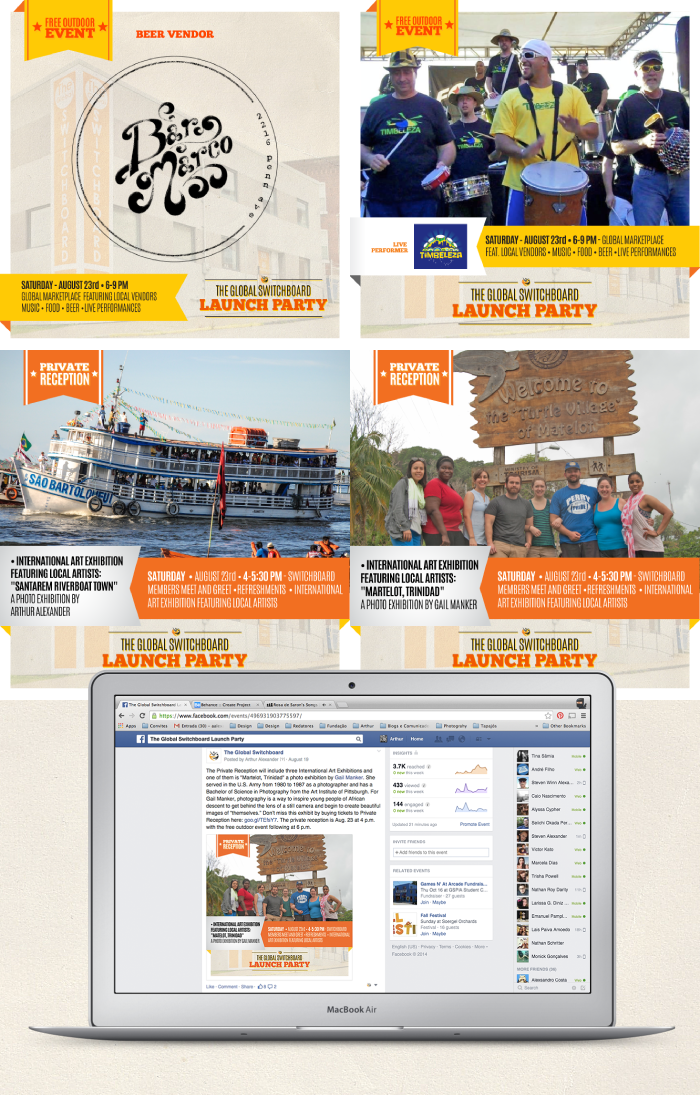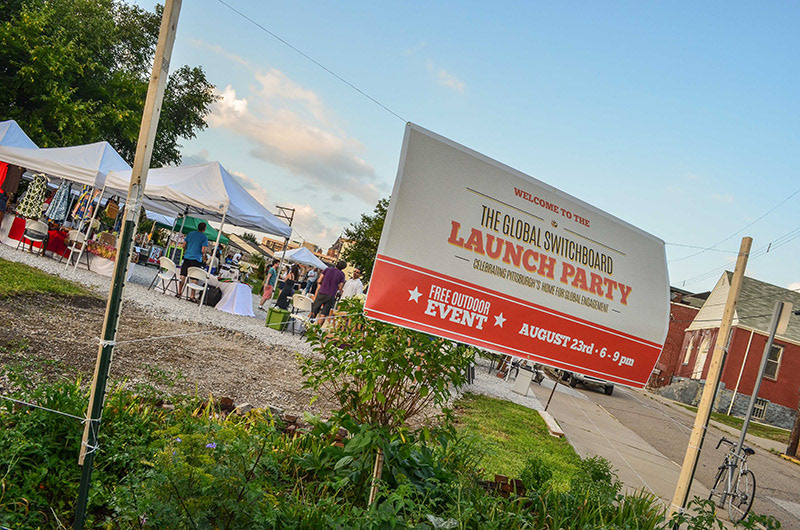 Graphic design project:
Daniel Alexander
Copywriting:
Alex Woodring and Nathan Darity
Pictures:
Daniel Alexander